International Day of Democracy, initiated by the United Nations, celebrated its tenth anniversary last year. Held on 15th September since 2007, the event is an occasion to review the state of democracy in the world, highlighting the challenges, responsibilities and opportunities it offers to nations, and examining how well parliaments fulfil their democratic mission, and what can be done to improve their effectiveness.
Democracy is a universally recognized ideal and one of the key principles of the United Nations (defined as SDG 16 Peace, Justice and Strong Institutions in the Agenda 2030). "It provides an environment for the protection and effective realization of human rights, embodied in the Universal Declaration of Human Rights and further developed in the International Covenant on Civil and Political Rights, which enshrines a host of political rights and civil liberties underpinning meaningful democracies."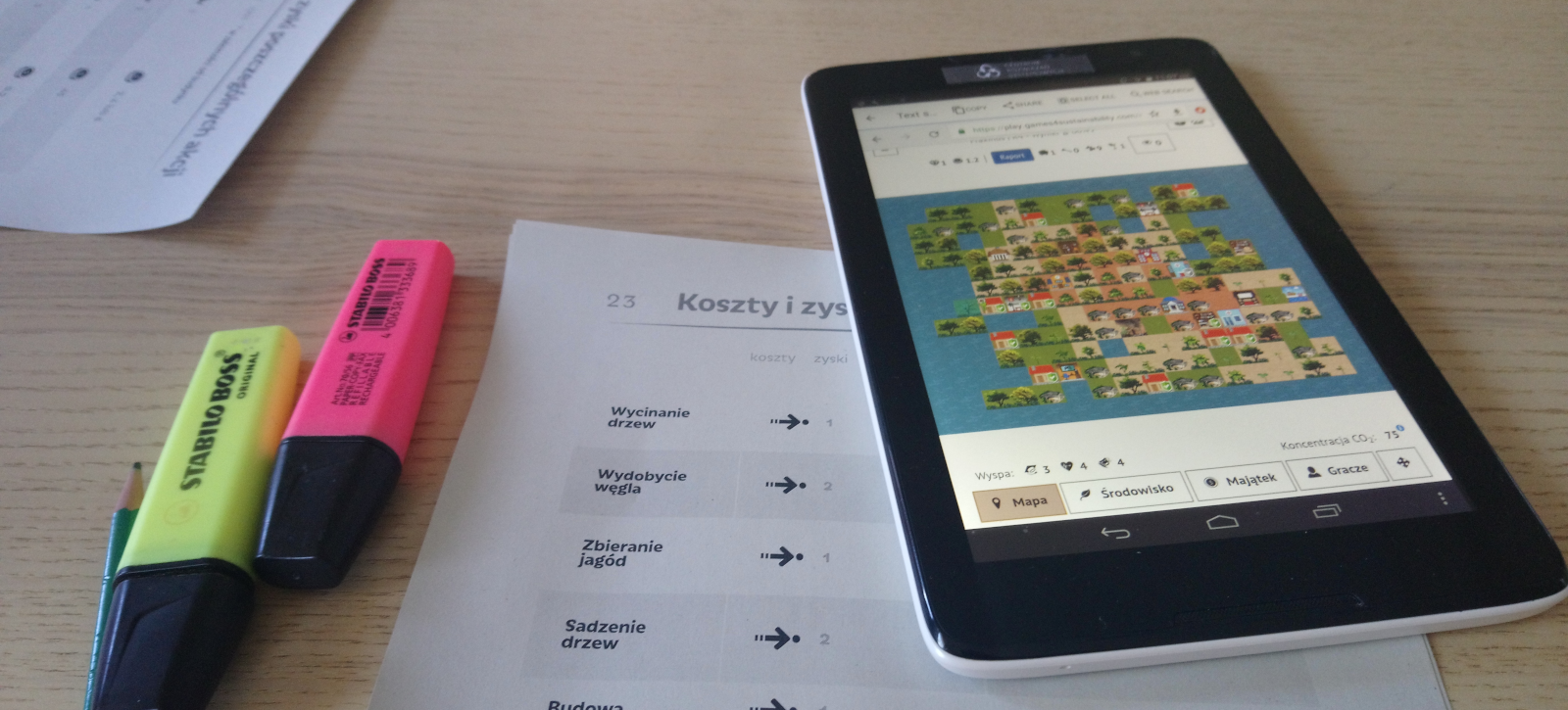 However, the goal to ensure peace, justice, respect, human rights, tolerance and solidarity is an ongoing process, which cannot happen without the full engagement and support by those who constitute the very core of democracy: people. Meanwhile, in many places all over the world human rights and democratic values are either taken for granted and thus not appreciated or blissfully disrespected.
Democracy on the new shores
Last year, on the occasion of the International Day of Democracy, we wrote an article about the social participation crisis and reflected on possible ways to make civil society and individuals more engaged in shaping their present and future. By that time, the New Shores – a Game for Democracy was under construction. This year, the game and its accompanying materials are ready and available for free in four languages: English, Polish, Hungarian and Slovak.
New Shores – a Game for Democracy is a multiplier internet game that has been designed to help educators engage youth in exploring the complexity behind democratic processes and make them observe different social, economic and environmental impacts that are intrinsically linked to human activity.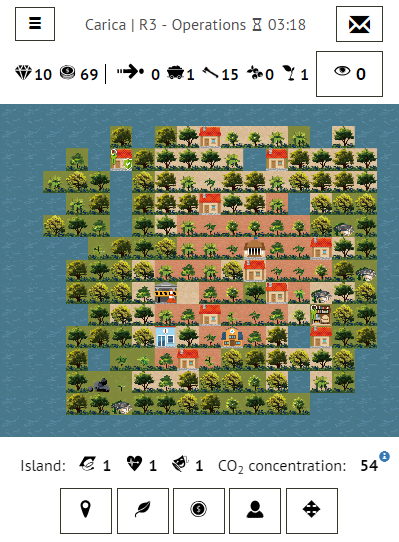 The players are sent to a vibrant green island where they try to establish a functional community. Equipped with nothing more than basic huts and a couple of action points, they are thrust into a harsh reality of earning money, protecting their households and developing public infrastructure. Soon they discover that all their actions are interlinked, and one poor decision may cause environmental, social or economic catastrophe.
The game offers an unparalleled opportunity to observe how inequalities are formed, and how our individual values shape the reality we live in. For example some players, as observed during many workshops, focus on accumulating wealth and refuse to contribute to the community development. Others sacrifice everything to invest in the common good, never getting acknowledged for it. The game offers no simple solutions, leaving participants to set their priorities and experience the consequences of their decisions.
Join us for International Democracy Day celebration
New Shores – a Game for Democracy and its accompanying materials have been created as part of the Erasmus+ programme funded from the European Union. They have been tested by lecturers and teachers, librarians, NGO's staff and other people actively engaged in working with youth. Their valuable feedback helped the New Shores' team prepare an innovative educational kit consisting of the internet game, methodology guide, workshop scenario with additional activities and a 9-day long e-learning course – all of which are available for free upon registration to the Edmodo's New Shores' class (you can read how to do it here). In October 2018 free face-to-face workshops for the game's future moderators are going to be held parallelly in four countries. To register for the event held in Wroclaw, Poland, fill the registration form.
Meanwhile, to celebrate the eleventh International Day of Democracy, the New Shores' team invites you to join an open online game session on 15th September 2018 at 4 p.m. CEM (for English-speaking participants). All you have to do is send an e-mail to aleksandra.solinska@crs.org.pl and play for democracy! To see who else is going to share the experience with you, join the FB event here. Don't miss the deadline for registration (14th September 2018 till midnight). The applications are processed according to the order in which they arrive
---
How did you like this post? Let us know in the comment section or on our social media!
You can also fill this short survey to help us create better contentent for you!
For more games about democracy, civic society and SDG 16 visit our Blog and Gamepedia!