Everyone loves democracy – except for the most of the time, when they hate it. – This is how Josh Lerner starts his book Making Democracy Fun. His opinion may seem shocking to some; how can we hate democracy if we are the very ones who create it? Well, the problem with the "rule of the people" is that it cannot function without… people. Yet, for most of us, the opportunity to participate in decision-making processes is as attractive as going to the dentist's. We hate it! Why? First of all, civic engagement takes too much time. It demands reading boring laws, participating in endless public hearings and confronting conflicts of interest. What is more, in many cases, it seems pointless, bringing about no real changes.
Democracy – the political version of spinach
As a consequence, the level of civic participation – reflected by the voter turnout – has been decreasing in most OECD countries since the 1970s by an average of 8 percentage. At the same time, there is a falling number of people joining political parties, attending political meetings and serving on committees. We are voluntarily giving up the rights that we were fighting for over centuries, preserving and loving the idea of democracy but refusing time and sacrifice to develop it. Lerner concludes thus that democracy has become the political version of spinach. Although almost everyone knows it's good and healthy, only few people actually eat it. How to change this tendency?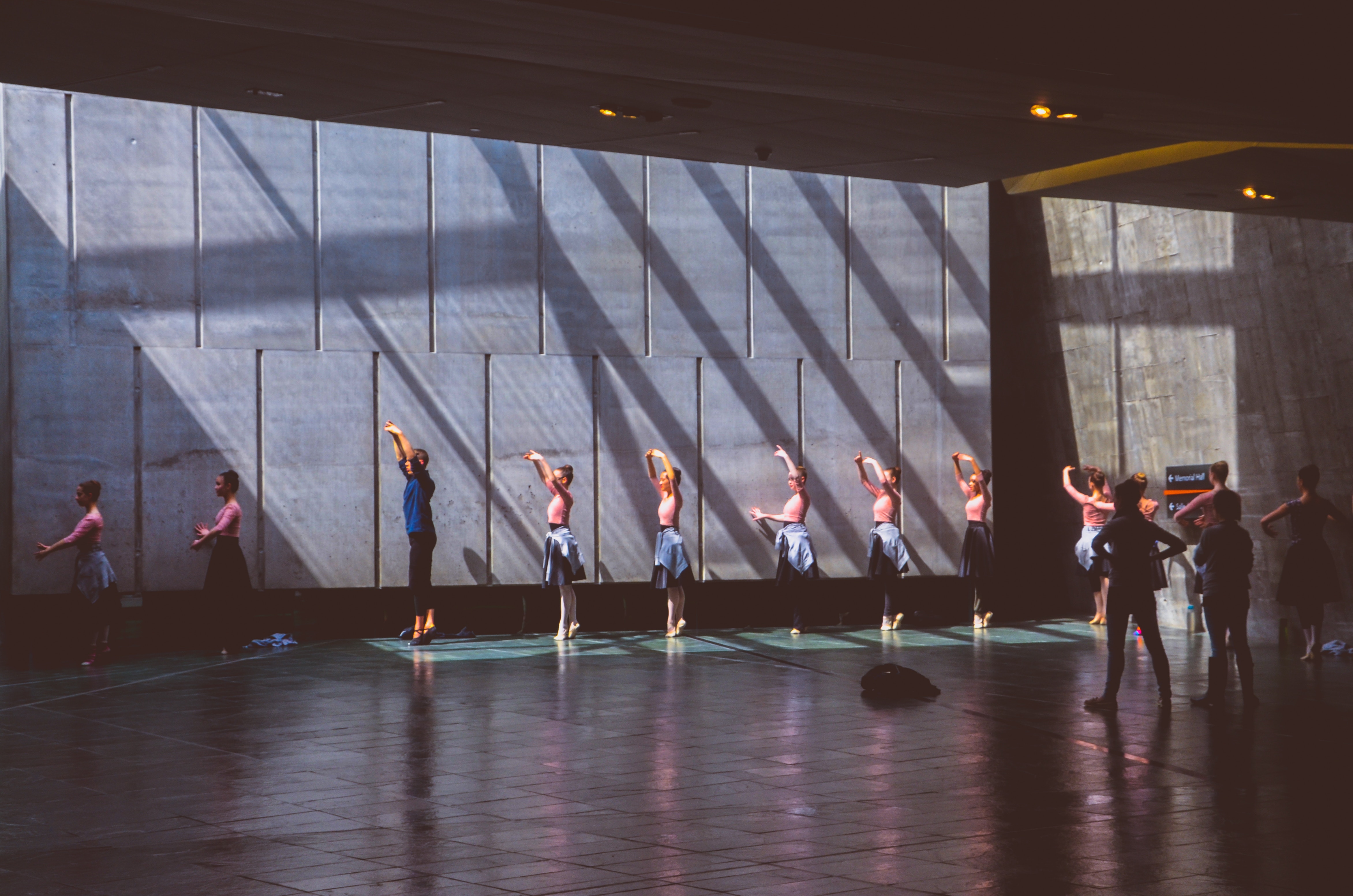 Wietse Van Ransbeeck, the founder of CitizensLab, a civic engagement platform, believes that the key to trigger change in people is to understand their motivation. People engage in certain types of activities (be it table-tennis or dancing) not because these activities are always interesting per se (although the more interesting, the better). They engage because these activities seem interesting to them. The same can be stated about participatory budgeting or open debates. As Jeff Howe states it in his book Crowdsourcing, "people are drawn to participate because some psychological, social or emotional need is being met. And when the need isn't met, they don't participate."
In other ways, unappealing boring public debates or community meeting may become tempting if we find a way to appeal to its potential attendees. How? By addressing the question what psychological, social or emotional needs are met by activities which are commonly loved, such as fitness, football or computer games, and applying this knowledge into "civic activities".
Motivation – external versus intristic
So, what needs do fun activities fulfil? Well, first of all, being competitive by nature, people like winning. Winning a young muscular body, winning a match or combating an opponent in a bloody fight in the virtual world of a computer game. Secondly, people like fun and they need activities which help them let off steam – dancing, cheering on their favourite team or crying at the concert of a beloved music band. Thirdly, as social animals, people appreciate the sense of being part of community and sharing similar values.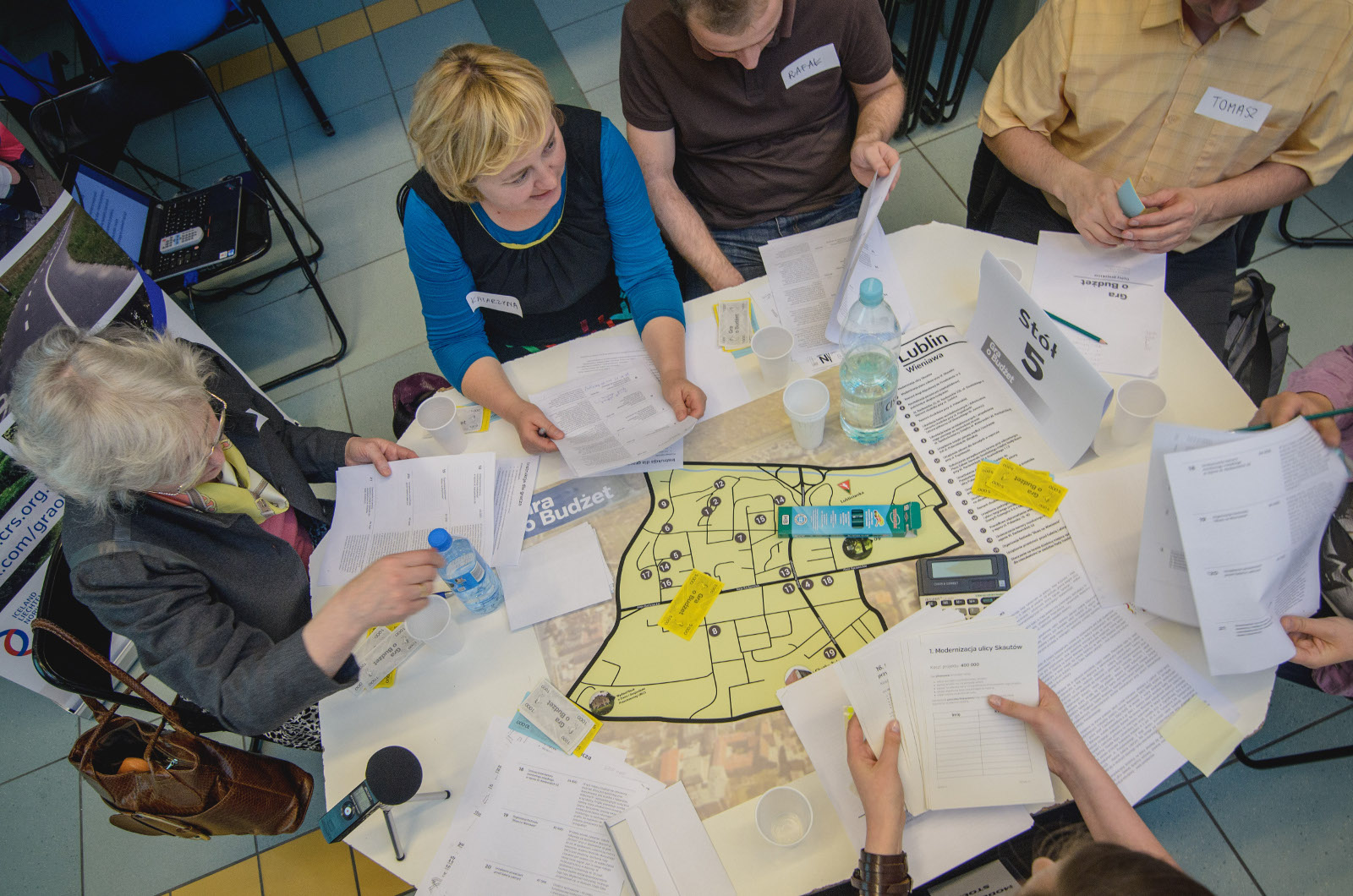 How can we use this fun aspect in the context of civic participation then? Once again, Van Ransbeeck offers a solution; he believes that governments can make engagement more rewarding by applying the very mechanism which are used in plays (be it football or computer games), such as competitiveness, fun and sense of belonging, into their schemes. This is how gamification works.
There are many ideas on how to link gamification to real-life benefits for the engaged citizen, e.g. by creating public leaderboards or rewarding active citizens with virtual badges of participation. However, it has to be remembered that in gamification, participants are more likely to focus too much on external motivation rather than to depend on their true sense of commitment. Thus, rather than relying on gamification, it may be be a better idea to use serious games to engage people into real decision-making.
In contrast to gamification, serious games, are not targeted at reaffirming some "desirable" social behaviour (e.g. encouraging people to vote) but at making players reflect on certain issues and discover their multiple, complex aspects on their own. A great example of a serious game at the service of public good is Luke Hohmann's initiative of Budget Games – remember this one?
New Shores – a Game of Democracy
At CRS where I work, we are also currently developing a "civic engagement" tool; New Shores – a Game of Democracy.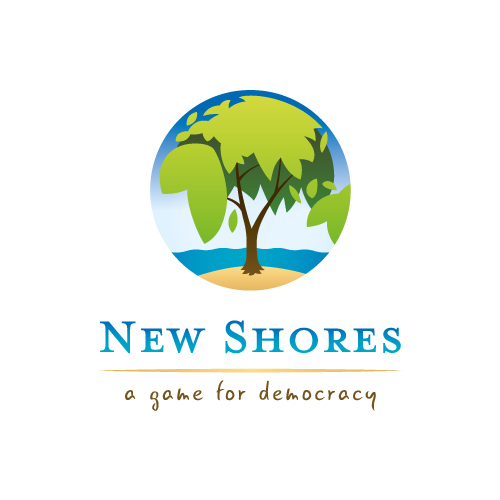 Funded by the European Union within Erasmus+ Programme and prepared jointly with two other organizations, Tandem n.o. and Rogers Foundation, the game aims at stimulating citizenship mindsets among young Europeans. Sound serious?
Well, it is a serious game after all! However, with a serious focus, this online game employs a number of fun elements, such as e.g. a very interesting narrative and the possibility to take on new, attractive roles.
Like Robinson Crusoe, the players are cast on a shore of a deserted island, which becomes their new home. With no hope to return to civilisation, they are forced to develop their own community from scratch, relying merely on the resources they find on the island. Fortunately, a dense, pristine forest, which covers their new home, offers the newcomers juicy berries as food, high quality timber for huts, and coal to produce energy. Round by round, the players start to understand, however, that their idyll is bound to end soon, as the reservoir is shrinking, and to satisfy their needs, everybody has to compete with each other.
No "losers", no winners"
To make it even more complex, the clear division into "losers" and "winners" gets blurry when a sudden hurricane sweeps away both a luxury villa and a plain bungalow.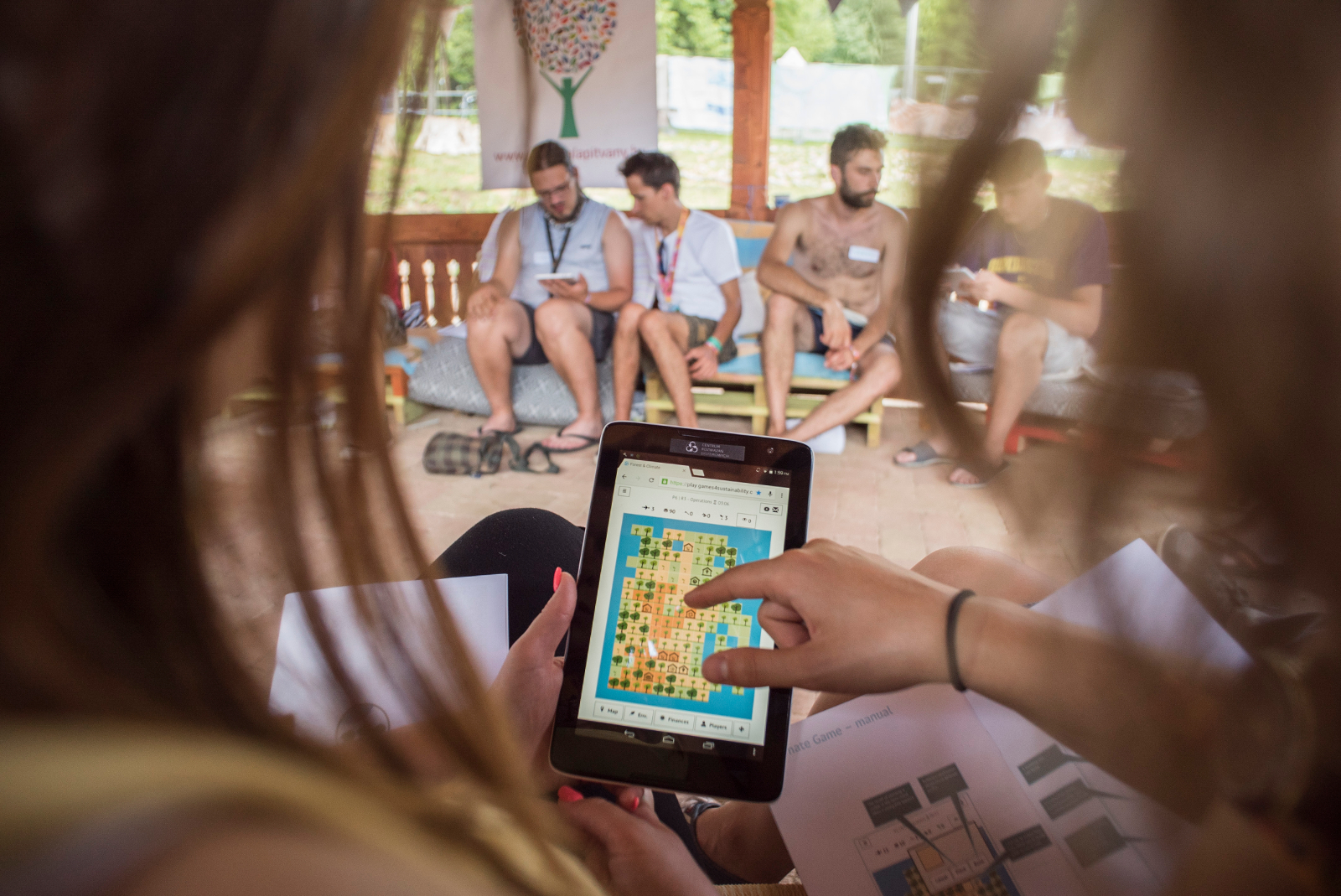 Faced with the harsh reality of climate change, all players start to analyse the cause and effects of their actions, realising that their once green and flourishing island is turning into wasteland…
There are many endings to this story. No matter whether the players save or destruct their community, they will learn their lesson. A deep debriefing session, which is part of the game, is designed to reveal their motivations and help them reflect on their contribution to the final outcome. Who is responsible for the destruction? How individual choices affect the whole community? What could be done differently and how will our world look like if we keep on pursuing only personal interests? The players may hate what they've done but they cannot deny being the very ones who did it. This is how democratic rule of the people works!
What other games on citizenship values do you know? Do you believe such tools may prove helpful in making people realise they are responsible for shaping the world they share? Let us know what you think by leaving a comment.