With the growing interest in games as a medium of knowledge acquisition, they are steadily gaining influence in education and research contexts. Thanks to their versatile nature, games and simulation tools are now widely appreciated by academics and businesses and willingly employed as a significant component of multipartner projects.
Plexopolis: a compendium of place games for making decisions together is a useful tool for decision making and placing said decisions in a wider urban context. How the compendium came to be? We have had a chance to ask Dr Jamie O'Brien from the Cimplex project about the role Plexopolis and other gaming activities play in research and educational projects.
Could you briefly describe the games you have prepared for the project?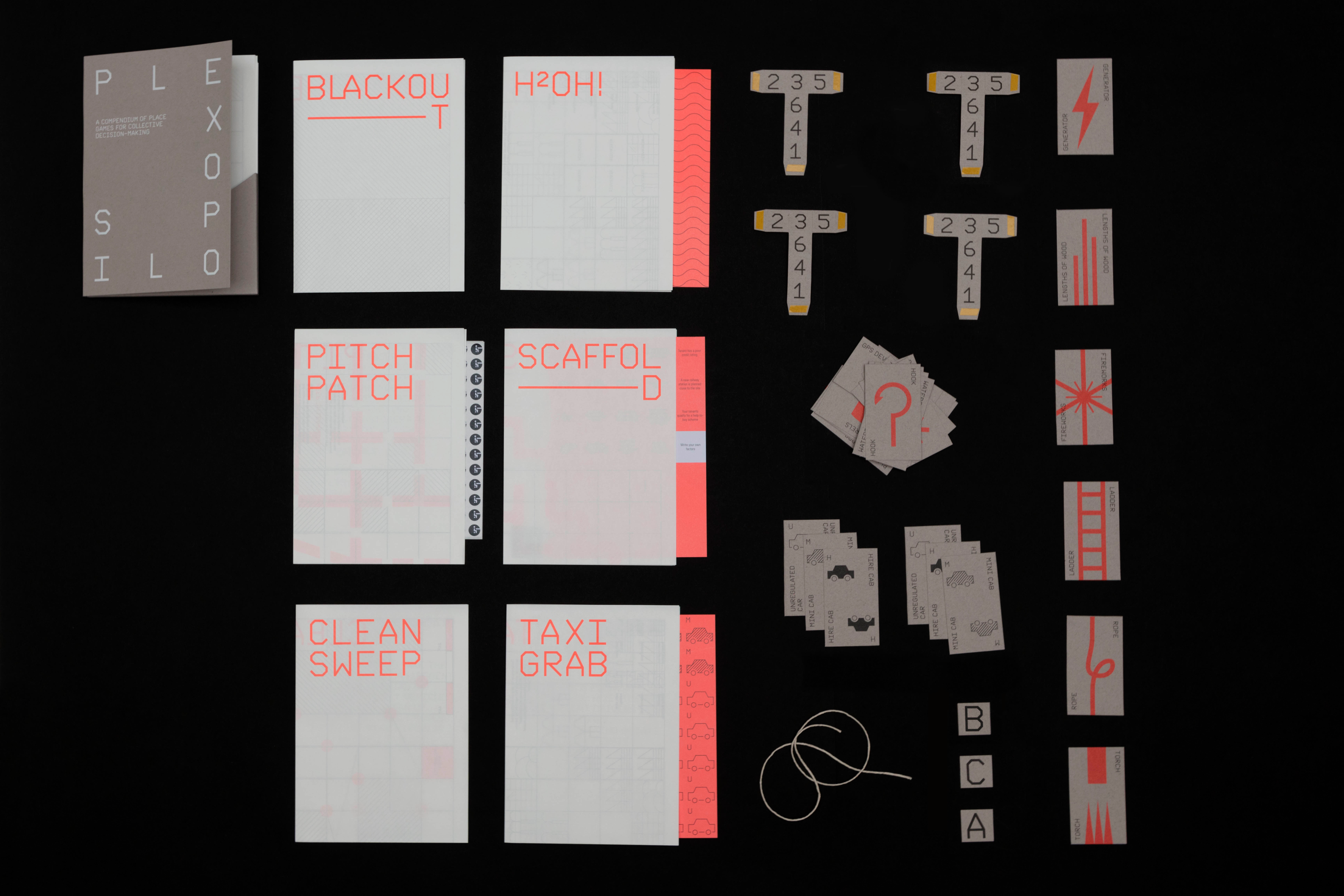 The games in Plexopolis offer a chance to learn about how small, everyday decisions can have big consequences for the cities, towns and villages that make up our home environments. The pack of games comprises a design-led response to a broader project called Cimplex, which was funded by Horizon2020 to investigate how contagion is effected by people, either through personal contact, travel or influences on a global scale. The games were designed as we wanted to complement the quantitative social science on which the research was based with a creatively inspired approach to these themes. The games are also designed to engage interactive and adaptive learning.
What inspired you to create the games as a part of the Cimplex project?
At University College London the Cimplex project was lead by Professor Steven Bishop who is a mathematician. For some time, Steve has tried to consider ways to improve the narrative surrounding his science. Approaching a problem from an artistic viewpoint allows different avenues of understanding to be explored. The idea in Plexopolis was to draw on these notions of visual narrative but to create an evolving framework, to explore how our decision-making affects others as well as long-term outcomes. I have a background in visual art and urbanism research. Focusing on urban environments is important as many people depend on these for their everyday needs. Understanding how complexity is built into our urban environments is key to securing their resilience and sustainability.
How are they linked to your research and real-life systems?
The Plexopolis games reflect our interests in decision-making processes, from different points of view. My research responds to themes of a design principal called 'affordance', which is used to describe ways in which things in our everyday environments are made useful for living successfully. I am particularly interested in the notion that affordances are emergent properties: they have not been made deliberately and they happen accidentally. In other words, design affordances are latent properties of our everyday environments, and require our social interactions with them to bring them into reality. Steve's pioneering research has related to the use of mathematical models to predict dynamical behaviour of physical and social systems. He considers a wide range of applications: how burglaries are clustered; migration of people; where people choose to loot in a riot; and how people arrive at their perception of security in comparison with actual crime rates. In each case the underlying mathematics has strong similarities with individuals making a choice of their initial response, which then goes on to have consequences for other people.
What problems/topics did you choose to showcase through the games?
In designing the games I drew from a variety of problems in urban development. I wanted to explore how, for example, different business models seek to tap into different kinds of city experiences, or how transportation policies can create winners and losers in terms of accessibility to services. I was also interested in playing with the impacts of random events, such as a sudden drought or flood. Conversely, I wanted to show how sustainable urbanism can be achieved through optimization, as in the example of a refuse-collection game. We also wanted to leave the games 'open', so that players could make their own rules or use the materials differently. We are very interested to know whether players adapted the games to their own learning environments.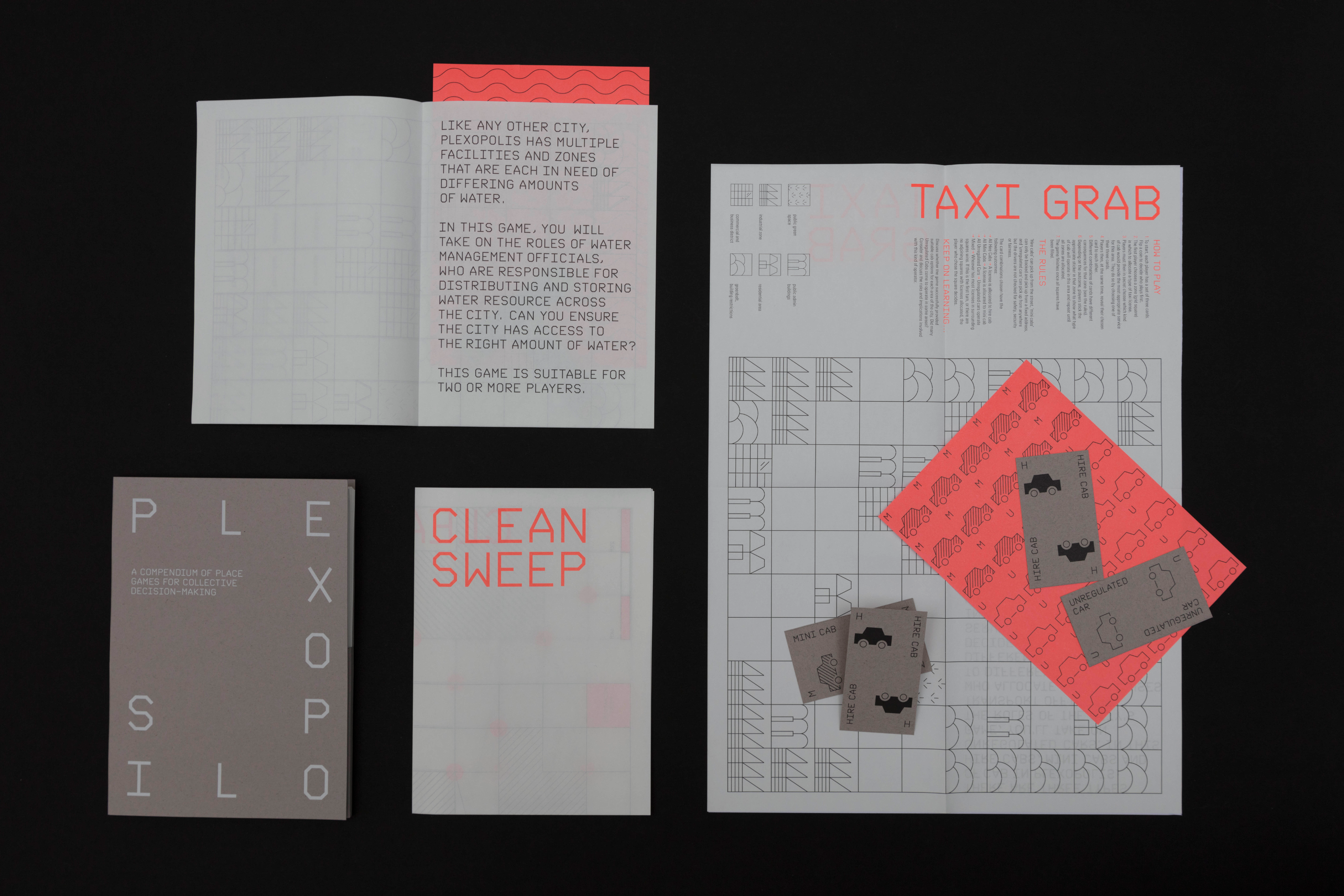 How did you manage to translate the complexity of a decision-making process into games? What was your starting point in this process?
We were particularly interested in the notion that urban sustainability can be promoted through beneficial social cooperation or competition, and we designed the games with this in mind. Game theory is often described as the science of interactive decision-making, and gameplay is intrinsically complex in this regard. As players advance or fall back in the games, so they must change their gameplay behaviours, either to stay ahead or get ahead. It is adaptive behaviour in action! We designed the games so that the themes of play, and the potential outcomes, might reflect some current issues in urban development.
Is the game only for students? Who can play this game?
We developed the games with the participation of urban planning students, but anyone could enjoy them. We hope that urban planners, designers and policy-makers may find them particularly interesting. We have offered Plexopolis as a starting point for people to adapt and change the games to suit their own niche interests. It would be great to learn how people worked together to adapt the games, as this social interaction could itself be considered as a contagion process.
Do you think "Cimplex" games are or could be used to develop new skills in players?
Playing the games, and engaging with their development, would enhance skills in dealing with issues of urban complexity. We believe the games would also enhance so-called 'design thinking', which we believe everyone makes use to deal with the challenges of living successfully. We also hope that engaging with the games helps to develop insight into the ways in which affordances for everyday life emerge from our interactions in our lived urban environments.
Can the games influence the mindset or world complexity perception of the players? How?
Game-players can configure their own learning environments in many ways, to help develop insight about complexity in the urban environment. We would be very interested to help frame some learning strategies based on the games around questions of world complexity. We could perhaps look at ways in which local-scale interactions, such as those involving decisions to distribute water, have an effect at the planetary scale
Is there anything that surprised you while creating the game or observing players?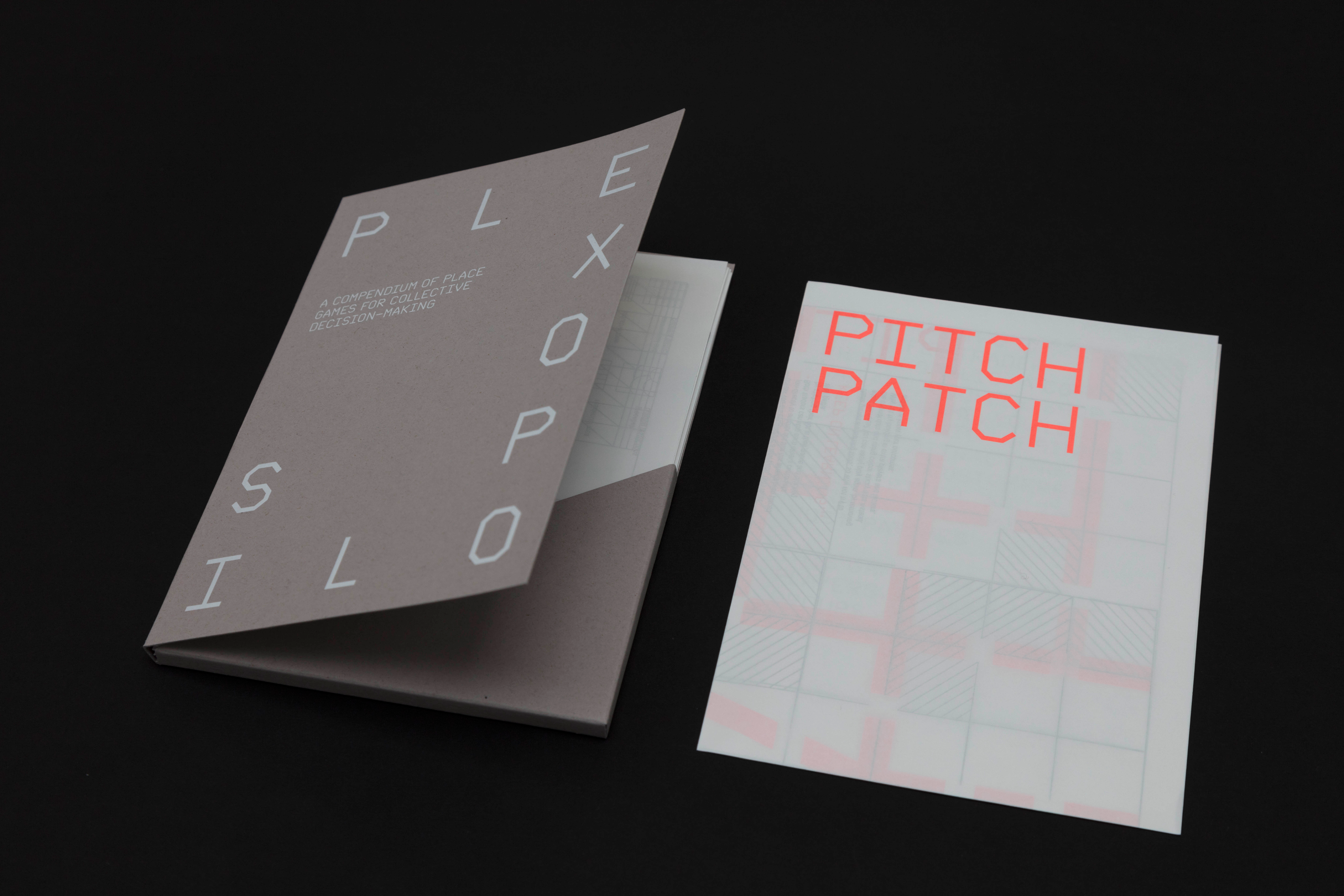 The main thing that comes from studying complex systems, as well as systems that display chaos (which is another mathematical description of complicated outcomes from apparently simple systems) is that nothing surprises us. Almost any outcome is possible. The key point in design is being able to foresee possible outcomes since, if we can imagine a possible, even if not likely outcome, then we can create a design that alleviates the downside of such an outcome or ignore it if we consider it too unlikely (although sometimes we do this at our peril). Certainly once you have seen something once, then you can use this to create metaphors for future behaviour which help us to make decisions in uncertain environments even if the outcomes do not follow the same path. Sometimes the option of doing nothing is not available to us and we simply have to make a decision.
What, in your opinion, are the key elements of an educational game?
All games have positive aspects to them. The fact that they are a game means that it entices people to engage with the material. All games have an educational aspect to them in one way or another, it is just that some are structured specifically to explore particular aspects. If the "learning outcome" is too opaque then players may still enjoy the game but may fail to see the connectivity with various elements that would be useful. But, on the other hand, if the games are too transparent then the game might appear too forced. The best lessons are those learned for yourself.
Do you think that serious games and similar interactive tools are the future of education? Should such tools be more often used also in higher education?
As for serious games – is there anything more serious than our own sustainability? The advantage of Plexopolis is that it allows various aspects of science and humanities to come together. However, we also see Plexopolis as a way to engage with adult learners and so there is scope to broaden the scope for different kinds of learning. In higher education the emphasis is typically, quite rightly, on the core elements, but this does not exclude the use of gameplay tools to enhance learning outcomes. While online games can be fun and informative, they do not always gather people together. The idea here is that people will make decisions together, in physical contact as a social group, and the outcomes may be more than just the sum of the games themselves.
What do you think are the benefits of game-based learning?
To answer this question meaningfully we would need to engage experts in educational psychology, which we are not. We would very much welcome the involvement of expert researchers in this field. Generally speaking, we see games are helping to engage in problem-based learning, which draws on role-play and lived experience. Some of the games also pose ethical dilemmas, such as who takes priority when resources become scarce. Gameplay offers a safe environment to explore and learn about these critical issues. Again, the benefits to learning depend very much on the configuration of the learning environment and the adaptation of the games to intended learning outcomes.
Can games promote and support sustainable development? If so, how?
The games are intended to help develop thinking around sustainable urban development. This means that players have the opportunity to focus on problems that are emergent, stemming from complex interactions between people and things within a range of urban environments. People's decisions are reflected in different ways, and the games also seek to demonstrate how 'key' decision makers, perhaps in positions of power, shape the spaces in which people on the ground go about their everyday lives. So 'everyday' decision-makers make their decisions through their movements or gestures. What they 'think' on the everyday level is not always expressed verbally, and hardly ever formulated into a formal policy. Yet everyday interactions are powerful drivers in urban sustainability, so we hope that playing the games will help learners understand how interactions between 'key' and 'everyday' decision-makers is critical for sustainable development.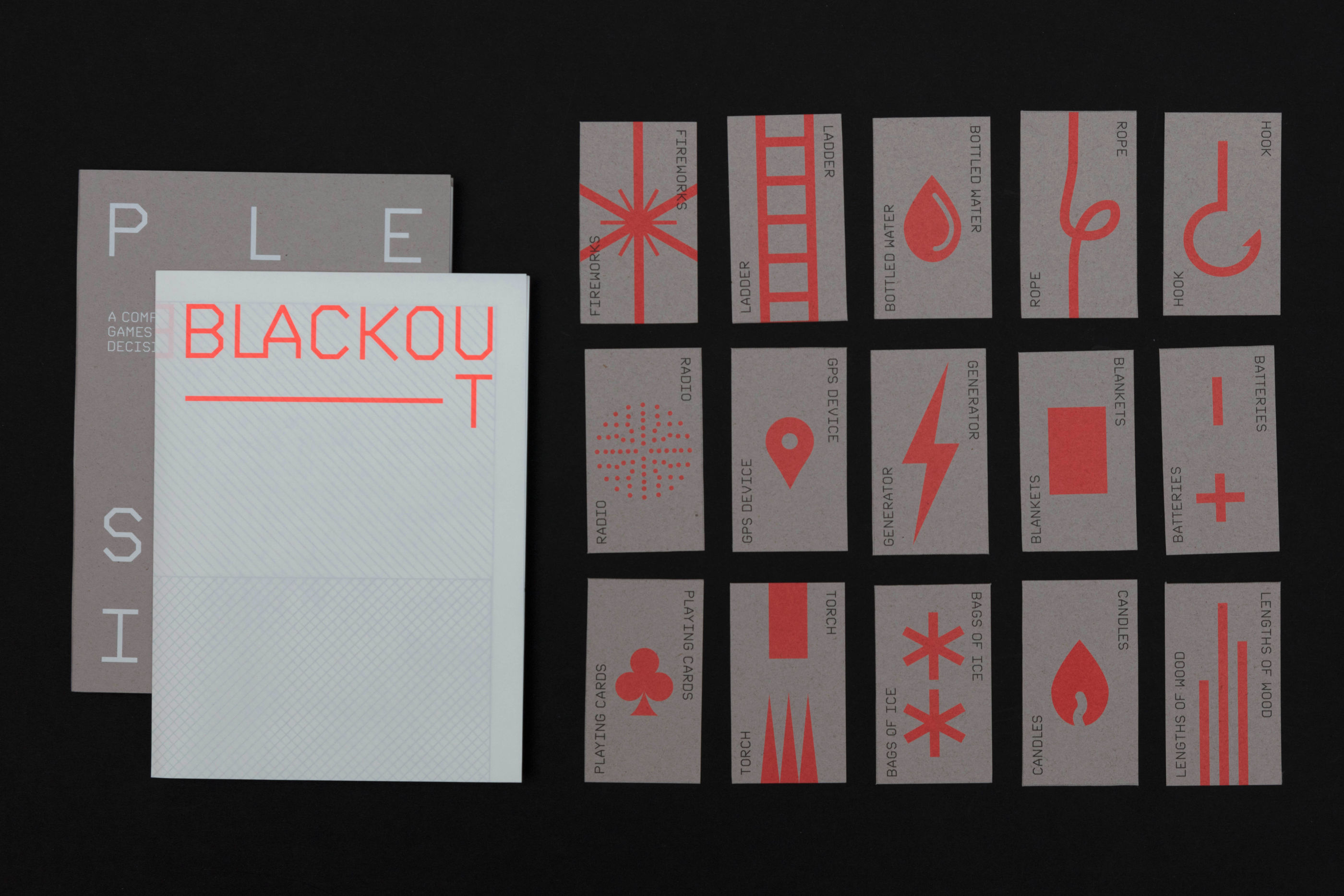 What do you consider the biggest challenges in designing such games?
We faced a challenge in designing games that helped to learn about complexity without them becoming too complex to play. We sought advice from leading colleagues in the field, including Professor Jeff Johnson and the Open University's Centre for Complexity and Design. Prof Johnson advised us to deal with complexity by focusing the game themes on tangible learning outcomes. In this way, the development of the games was part of a collaborative decision-making process, and we hope they continue to evolve as players' experiences and insights develop.
This compendium is a design-led response to a broader research project, Cimplex (funded by Horizon2020), which studies complexity in relation to global challenges. The photos courtesy of Uniform, design studio behind simple but immersive graphic design.
---
How did you like this interview? Let us know in the comment section or on our social media!
You can also fill this short survey to help us create better contentent for you!