The purpose of learning is to acquire knowledge – educational games can act as a supporting tool to make learning process easier and more entertaining. The same goes for role-play simulations such as the newly created Nexus Game by CRS.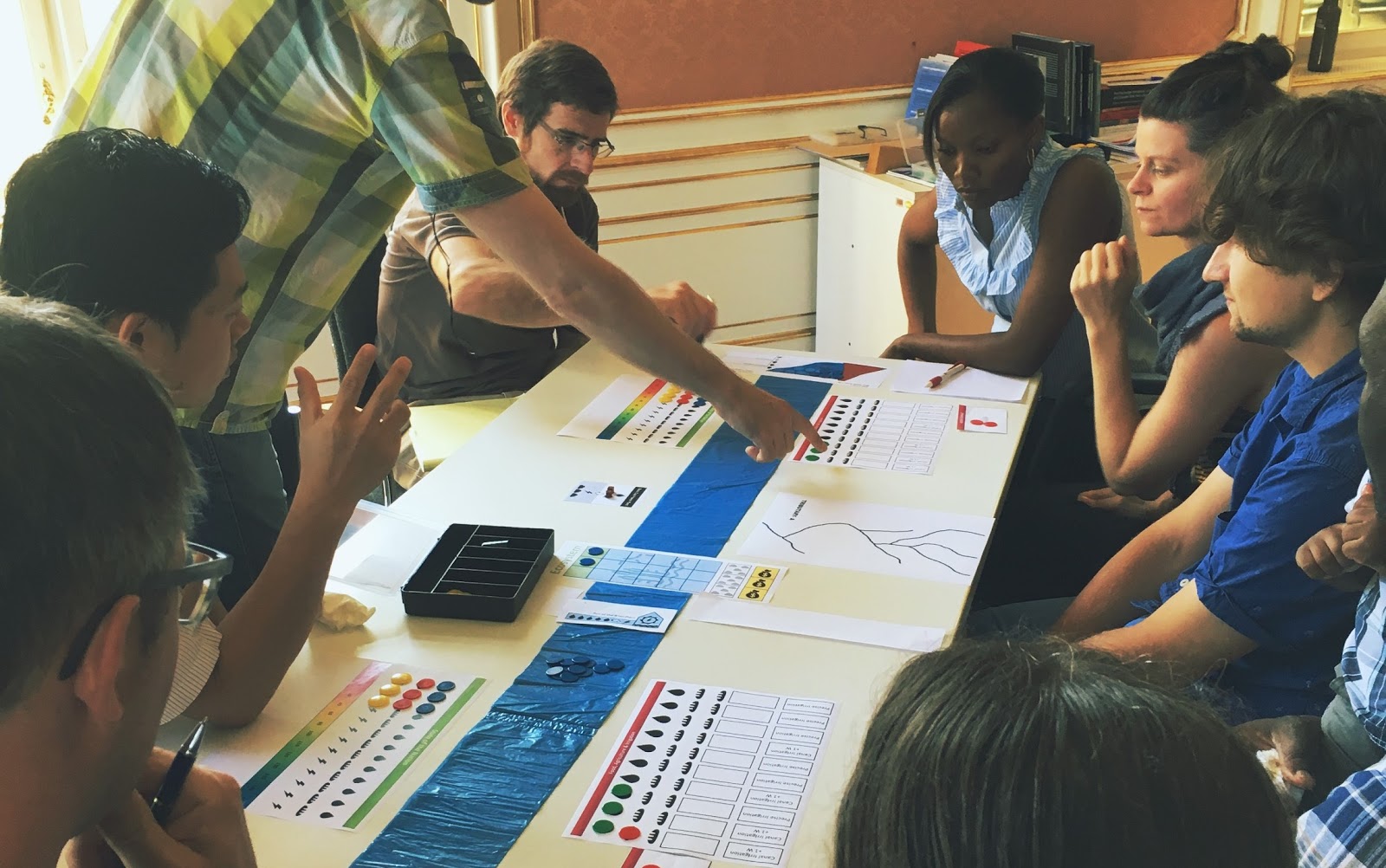 The serious game holds many challenges for its players. It revolves around two countries that have access to the same river – one lies upstream, the other one downstream. In both countries, the Prime Minister and his subordinate ministries must take decisive steps towards solving problems with water supply and demand, energy generation, food production and preservation of wetland ecosystems.
To bring some dynamics into the game, the players are exposed to rainy and dry seasons and collect money whose amount depends on the actions taken during each season. With the generated budget, the policy makers can invest in new technologies to improve the life of the population.
I had an opportunity to play the game and experience it from the perspective of the Prime Minister of the downstream country. In this post, I will share four important lessons I drew from playing the game.
1. Learn about the person you collaborate with
In a role-play simulation, you step back from your own role and you can put yourself in somebody else's shoes. By resigning from your own perception, you are suddenly able to understand your co-players better. It seems to me that such role-swapping practice may be especially helpful for professional life because you learn to listen to your client and comprehend his needs better.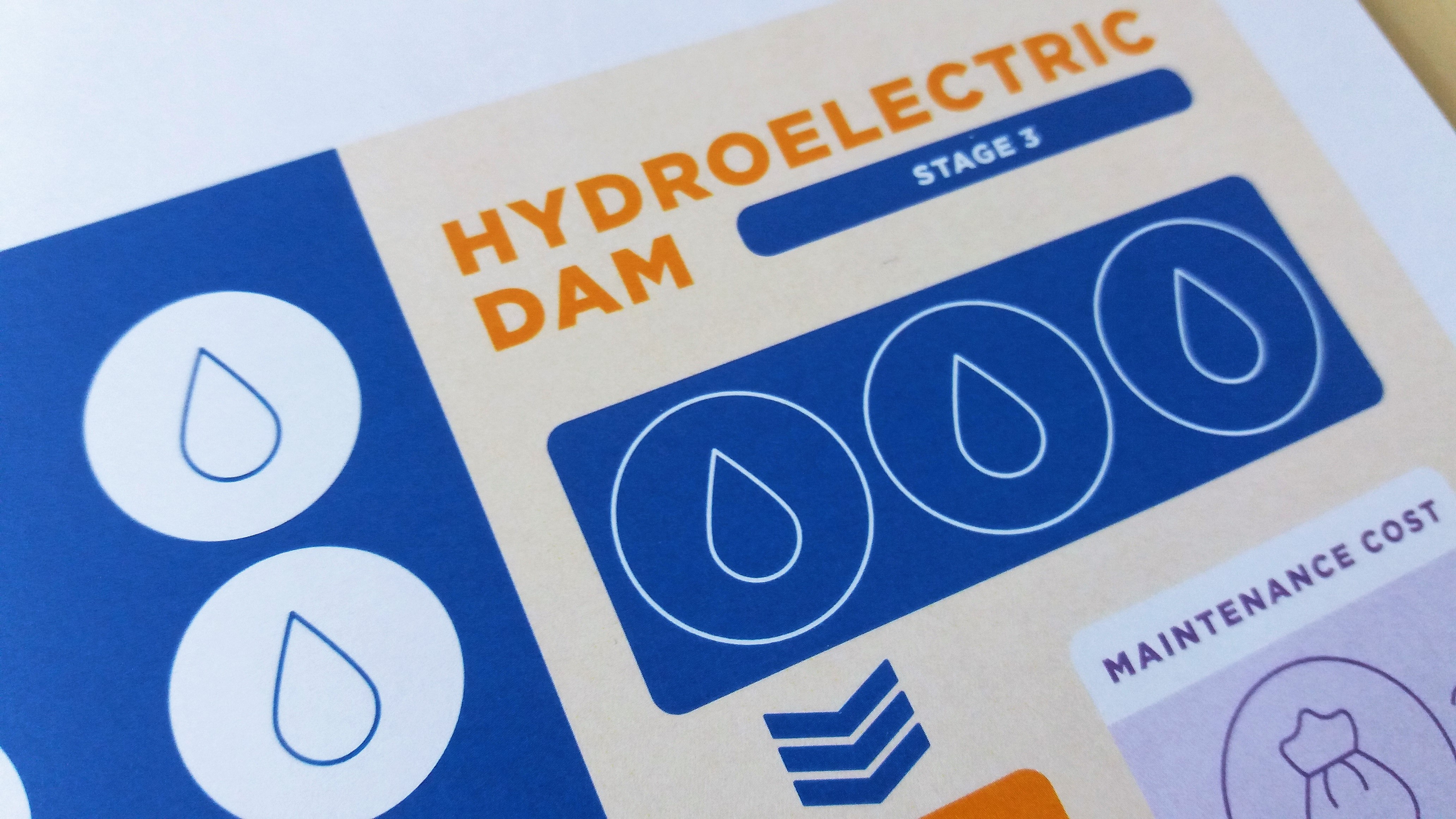 2. Learn how to act in complex situations
Managing a country demands considering many things, which applies also to your professional life. Everyday you face complex situations and are forced to make quick but precise decisions. How to do it without losing objectivity and long-term perspective? Potential conflicts and side effects of your mistakes may be painful but also minimized if you learn strategic thinking.
Role-play simulation games offer the best environment to practise these skills!
3. Learn how to improve yourself constantly
Since the policy makers must invest in a number of technologies to improve the country's state, support from the NGO and collaboration with the other country is inevitable. The same goes for your own professional and personal development – you require progressive feedback from your co-workers and ongoing communication with the people around you to grow.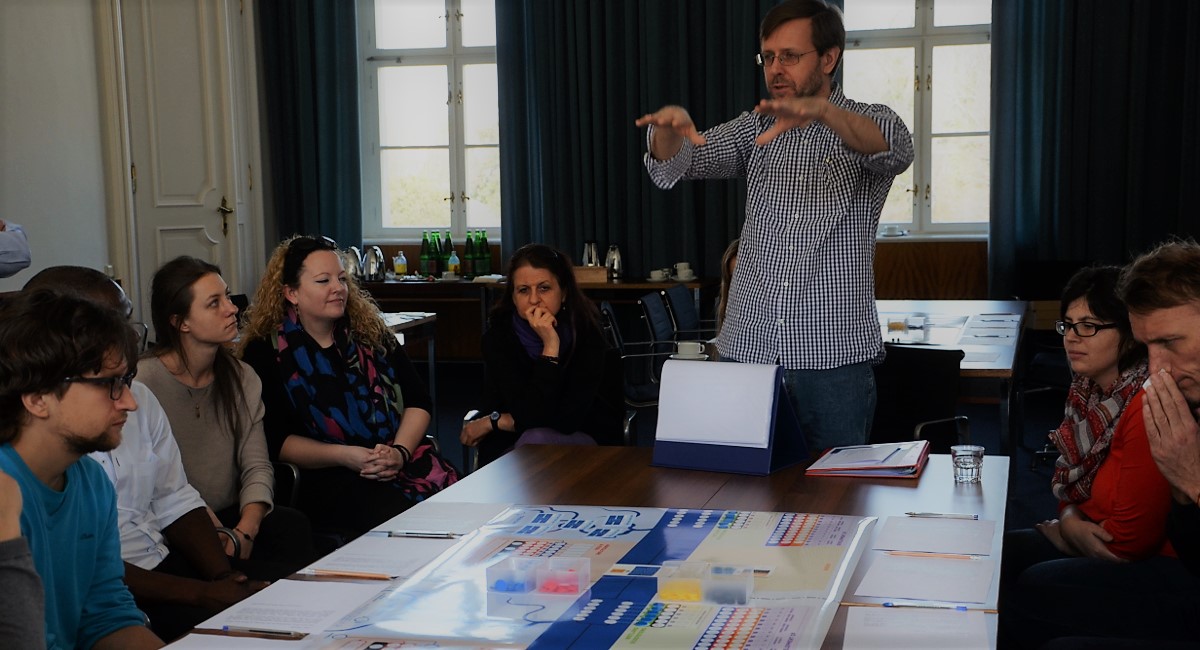 The country's income depends highly on its environment. The policy makers' thoughts and actions concerning the wetland ecosystems affect the development of the country in a long-term perspective. That's why Nexus Game showed me once again that sustainable management is the only sensible solution and more people should be aware of it.
Nexus Game will be played at the Dresden Nexus Conference, during which participants will have the chance to experience the benefits I mentioned in the post. Previous workshops have shown that the game is usually perceived as both fun to play and motivation to reflect on some important matters. The gameflow is carefully thought out, and many elements and situations from the real life are considered. Of course, nothing is perfect and there are some things that could be improved. After playing the game, there is always a debriefing session and a discussion.
Ultimately, Nexus Game is bound to engage actively and to intensify learning effect. So, if you want to learn – now you know what to do: start playing!
---
The game was developed by Centre for Systems Solutions in collaboration with the International Institute for Applied Systems Analysis in cooperation with the Sustainable Energy for All initiative.