With the population growth and advancing environmental degradation, we are at a point where around 60 percent of us do not have access to a sufficient and stable freshwater source. Especially, the marginalized groups, such as women, children, refugees, indigenous people and many more, face difficulties in accessing safe drinkable water.
Celebrated on March 22 every year, World Water Day is about focusing our attention on the importance of water.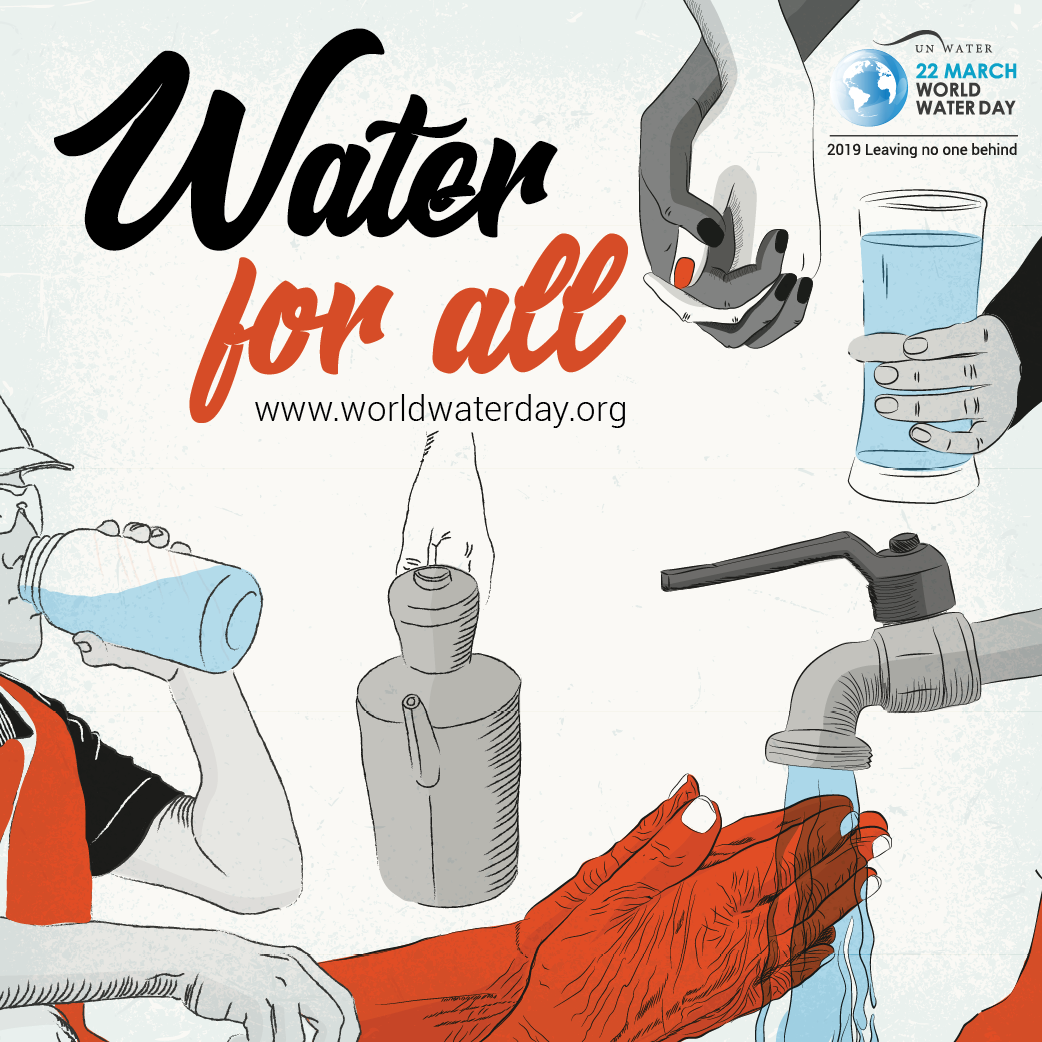 This year's theme is ''Leaving no one behind'. While Sustainable Development Goal 6 focuses on the task to "ensure availability and sustainable management of water and sanitation for all", the 2018's The Sustainable Development Goals Report proves that around 183 million of the global population lacks basic drinking water services. The most vulnerable groups are at the same time often overlooked by society. Each day, around 800 women die from poor sanitation-related complications in pregnancy and childbirth. Hundreds of refugees from war-stricken regions, people with disabilities,, indigenous peoples and many more are in danger because of the lack of safe water.
Though it is impossible to solve every water-related social issue this year, it is a good opportunity to raise awareness and help develop empathy towards the discriminated.
Water Games for WWD 2019
Like every year, we invite you to enjoy Water Games – a joint initiative of the International Institute for Applied Systems Analysis (IIASA) and the Centre for Systems Solutions to celebrate World Water Day and the Sustainable Development Goal no 6 – Clean Water and Sanitation.
Year after year, we've been collecting and describing games which address different water challenges, related to the marginalization of basic needs of vulnerable groups. Join us, play one of the serious games presented on the Water Games website and let us know what you think about them! Don't forget to leave comments here and on our social media!
We've also rounded up all our water-related posts for you to learn how games can change people's perception of many water-related issues.
To get a better understanding of what "green" infrastructure and nature-based solutions are and how they relate to other Sustainable Development Goals, we encourage you to visit the WWD's official website and the Fact Sheet.
And remember – "Whoever you are, wherever you are, water is your human right".
---
How did you like this post? Let us know in the comment section or on our social media!
You can also fill this short survey to help us create better contentent for you!
For more games about tap water issues and water visit our Blog and Gamepedia!