The Lords of the Valley is a new board game created by CRS in the Green Games project.
The action of the Lords of the Valley game takes place in the river valley prone to the droughts and floods.
The players can impersonate  farmers, local authorities or the bank. In addition, players can set and try to achieve their own objectives. During the game, players are facing numerous challenges, some born from other players' decisions while others from the unpredictable environment.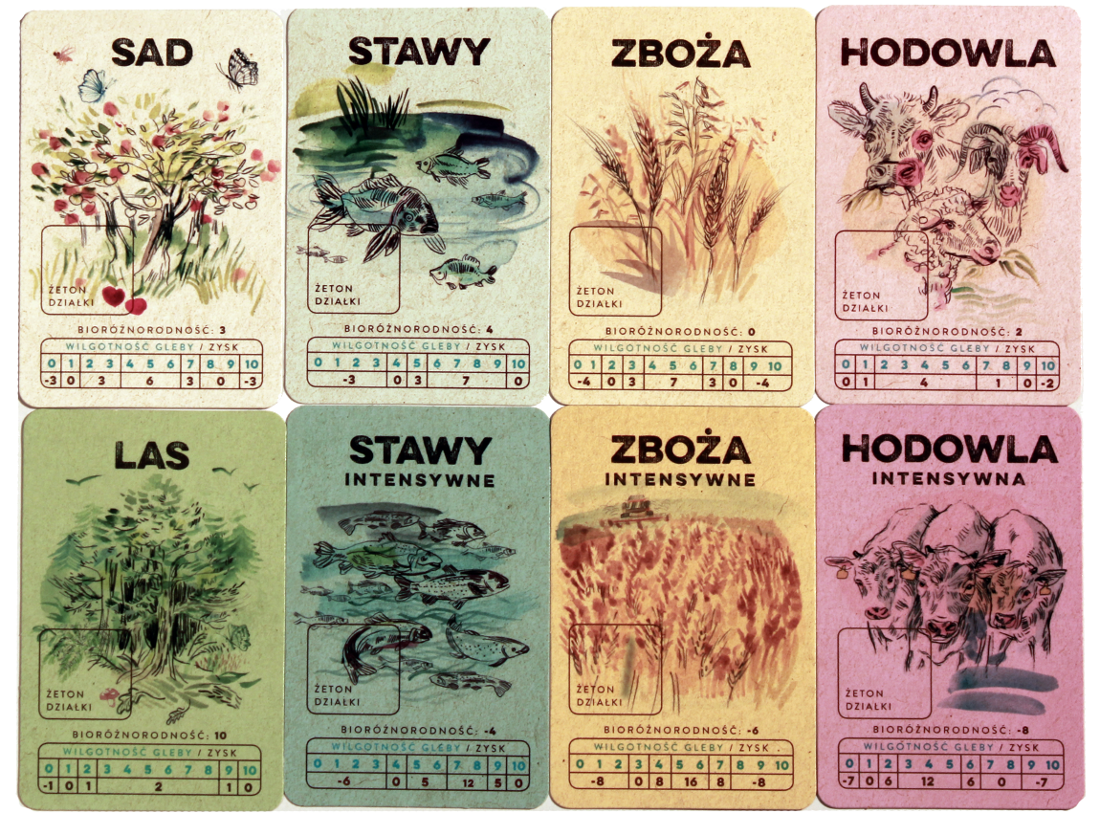 The game gives the opportunity to understand how important the biodiversity is and how the lack of cooperation and communication between different groups of interests makes finding the optimal solution impossible. Therefore, if the residents of the river valley will be able to establish effective dialogue, the welfare of each player will be safer.
Most noteworthy, the challenges present the fascinating dynamics of human relationships. As a result, the game engages and educates and in the same time perfectly entertains.
For now the game is only available in Polish.