Increasing disaster risk reduction and resilience in communities all over the world is a part of the Sustainable Development Goals agenda. And who's better to show us how than the United Nations Office for Disaster Risk Reduction (UNISDR).
PreventionWEB – web platform created by the UNISDR.
As stated on the website, the PreventionWeb primary goal of the PreventionWeb is to spread knowledge about DRR. The platform provides current news related to the topic and is equipped with o tools facilitating exchange and collaboration.
The users may also find here a number of useful resources, including maps, multimedia and games related to DRR (i.e. Flood Resilience Game which we have already written about).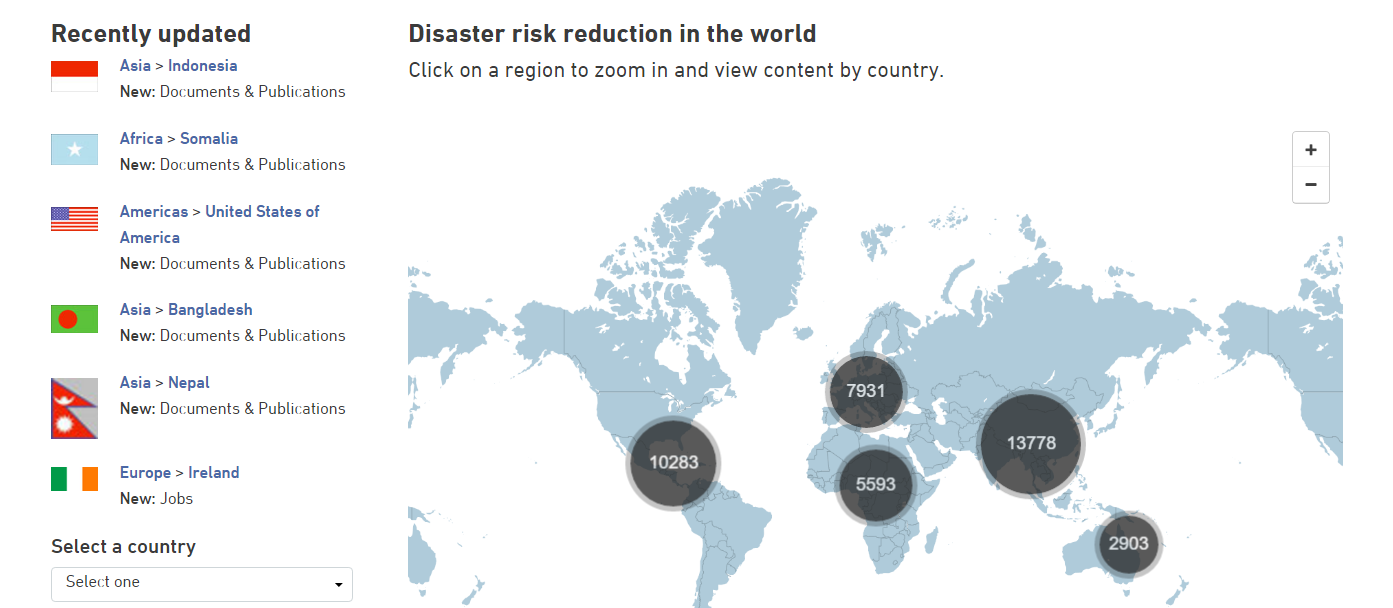 On the PreventionWeb platform you can search content by region.
PreventionWeb is also a participatory website for connecting the DRR community.
Everyone can easily become a member of PreventionWEB community.
All you need to do is create your own account and start submitting material. We highly recommend joining the platform since it offers DRR professionals possibility to share their knowledge with a wide range of people.
Have you already tested PreventionWEB? Share your opinions with us in comments and on our social media.